"Caleb doesn't quote cliché scripture in the hard places. He invites the Living God in to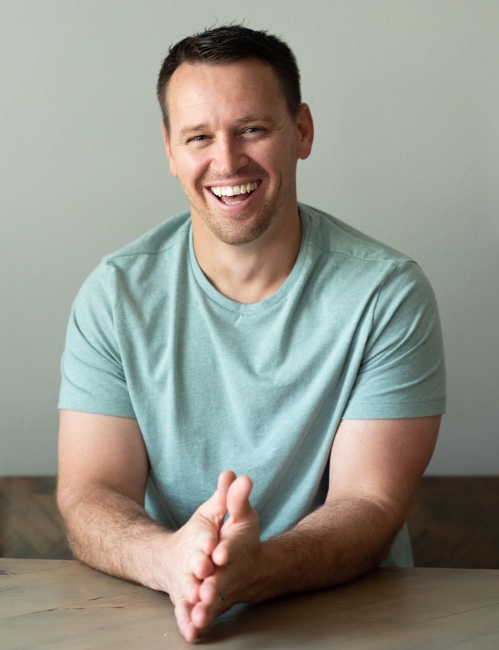 join the conversation, to speak and reveal Himself intimately and personally. Caleb's own life of walking with God through the years has paved the way within his own spirit to invite his clients into experiencing this same intimacy with God."
From Caleb:
I went into counseling to become more connected with my wife—to work alongside her, as we had a dream together. Our dream was that we wouldn't live separate lives but instead co-labor and actively share our family, career and life together.
I feel convicted to help people hear from God and experience Him in their life. I desire to see people free from problems and experience scripture come alive, just as we read Jesus' words that he is "Living water" where by receiving Him we don't thirst again.
I received a dual degree from Oklahoma Christian University, a BA in Communications and Vocational Ministry, with a minor in psychology. I then attended Denver Seminary and completed my MA in Clinical Mental Health. You can follow me on YouTube at https://www.youtube.com/channel/UCOqhkak-BifhdeJS7eoqotw

When I'm not in session with clients, I can be found enjoying quality time with my family. Cooking together, fishing, and bike riding are all family favorites.

Misty Tafao, LADC/MH

Do you keep struggling with the same issues or harmful patterns? If so, it could be for reasons that you may or may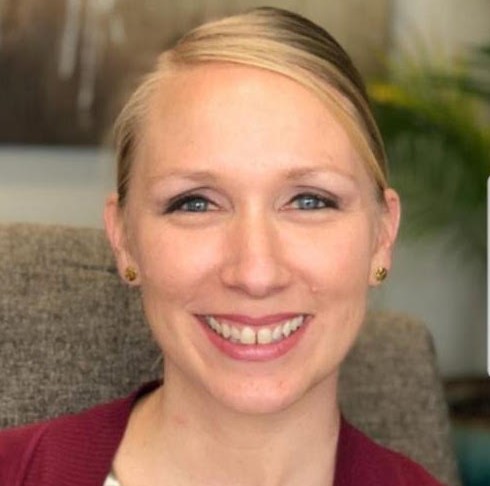 not be aware. Are anxiety, fear, trauma, or some type of addictive substances/behaviors weighing you down? Or is it the same negative thoughts that keep showing up? Maybe it's thoughts that you're a failure, unlovable, unworthy, or not good enough and you just can't seem to shake them.
I am here to help you overcome those struggles and apply the truth of God's word to your life. The areas in which you are struggling can be a result of your past experiences.If you're tired and you just want help, that is where I step in. I want to go past just giving you a set of coping skills, and dig in to the root of your problem. Once we've dealt with the root, many of the issues you're struggling with may disappear.
I am a licensed mental health and addiction counselor that specializes in trauma. I am also certified in EMDR (Eye Movement Desensitization and Reprocessing), and often use this type of therapy to help clients work through their struggles. Other types of therapies that I use are Cognitive Behavioral Therapy (CBT), DBT, as well as a client-centered approach.
I work primarily with adults, but I work with adolescents as well. I also enjoy working with veterans. I am a veteran of the U.S. Army, as well as the wife of an active duty service member. I am very familiar with the challenges of being connected with the military on both sides. I want to help those that sacrifice much so that they can successfully deal with some of the challenges that they face on a daily basis.

Jenna Howard, LCSW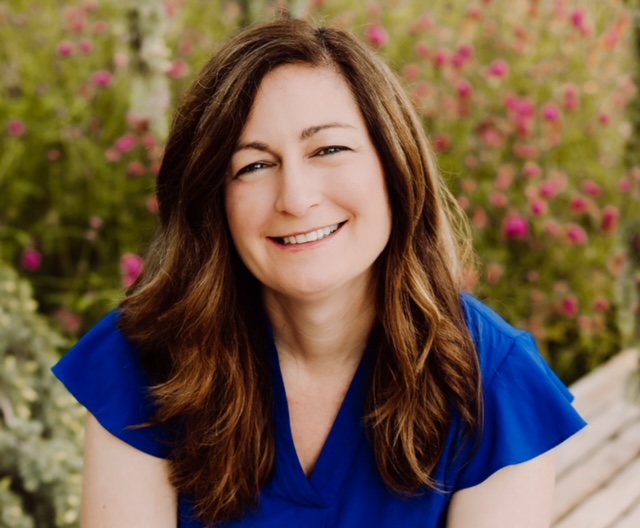 Did you know that you are wonderfully created by a Heavenly Father who loves you deeply and wants the best for you? You may wonder if that is true. You may look and not see the best in your life, but instead see areas of brokenness and pain. You may have prayed, tried to fix your problems but still feel burdened, stuck and wanting freedom.
I am Jenna Howard and I want to partner with you and God to help you heal from the past and overcome issues that are impacting you. I specialize in therapies that help people heal from their past and current hurt. I believe many current issues people deal with are due to unprocessed pain and trauma. I believe in connecting the science that God has allowed us to discover with spirit led counseling.
I specialize in specific trauma therapies. I am EMDR trained. I also utilized CBT, IFS (Internal Family Systems), Post Induction Therapy (Pia Mellody Childhood trauma treatment) as well as other therapies.
God wants to heal you from the inside-out and that will bring change in your life. God does not expect you to change these things in your own strength. As we work together with God, He transforms you from the inside-out.
When you decide to work with me, I will walk this journey with you in compassion and understanding.
I received my bachelor's degree at Biola University in Southern California and my Master of Social Work at the University of Oklahoma.
In my free time, I enjoy spending time with my friends and family. I love mountain biking on all the great trails in Oklahoma and when I can, you will find me snow skiing in the Rockies or visiting my family in California.
I'd like to invite you to join my 8-week Anchored Counseling Group on Mondays 7pm - 9pm. The cost is $250 plus the cost of the Anchored Book. To learn more, please click here.

Mary Jones, M. Ed, LPC
Life can be full of joyful moments, but it can also contain times of hurt and painful, unmet expectations. The reality we face can crash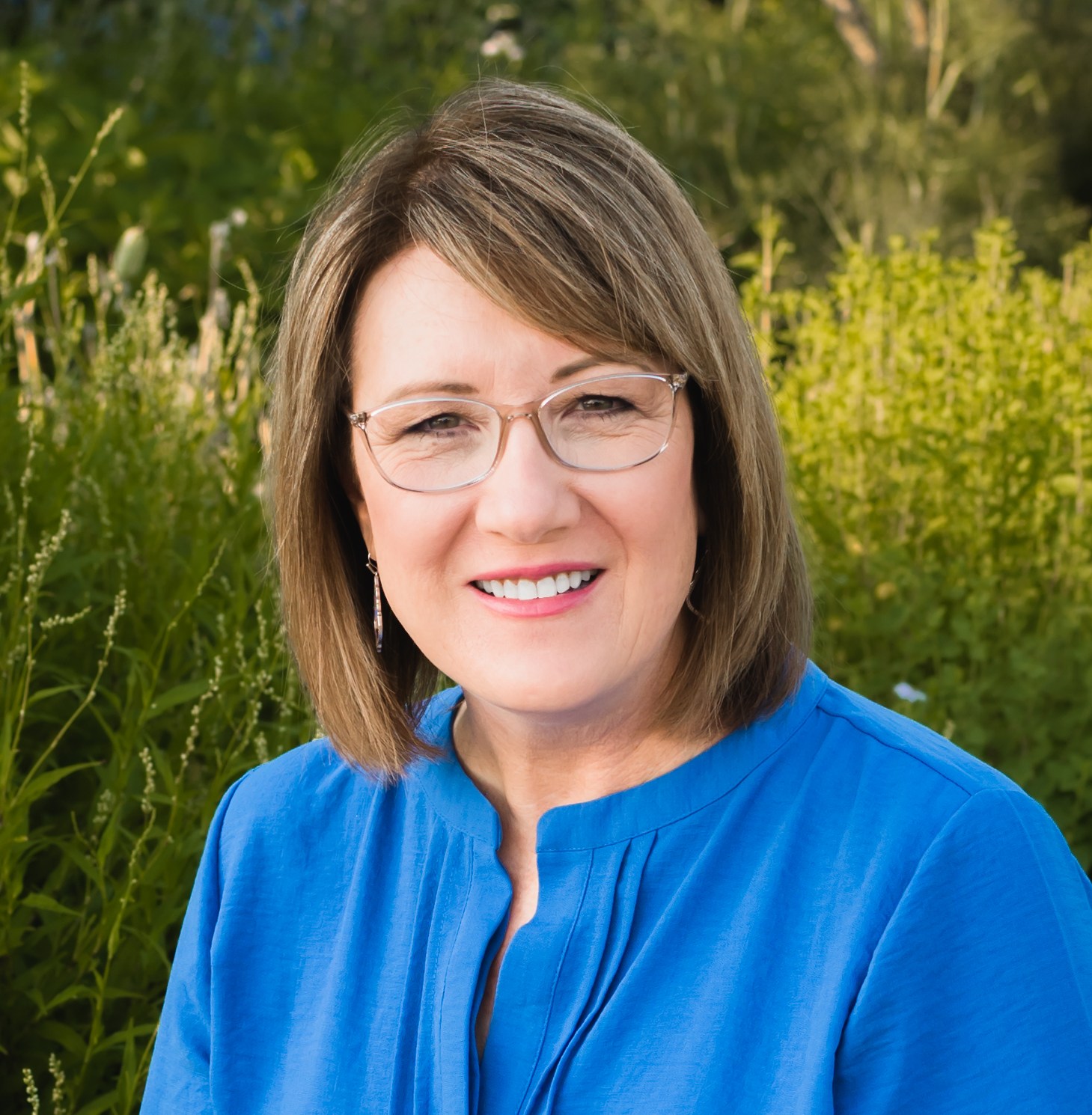 into our dreams, bursting our hopes, leaving us shattered with disappointment. Not only can it leave us to manage a real-life crisis, the fall-out can be a crisis of belief.
Often emotional pain comes from people or circumstances over which we have no control. Sometimes emotional pain comes because of unhealthy patterns that have been established in our lives. Regardless of the cause, I would like to help you journey successfully and meet the struggle with solutions based on God's truth.
My name is Mary Jones, and I have been in the counseling profession for 30 years. I have a master's degree in counseling from Oklahoma City University, and I am a Licensed Professional Counselor in the state of Oklahoma. Specialized training includes certification as a Trust Based Relational Intervention Practitioner from the Karyn Purvis Institute of Child Development at Texas Christian University and a certification in the Myers-Briggs Type Indicator. Additionally, I have certification as a Life Coach from the American Association of Christian Counselors.
In my leisure time, I enjoy spending time with family and friends, riding my bike, gardening, reading and writing. I look forward to working with you and helping you find that place of peace in your personal life and relationships. You can contact me with questions or to set up an appointment at (405) 673-4704.

Joe McElhaney, LCSW/LADC

In this world, we will have troubles and sometimes the hurt and pain feels too great to move on as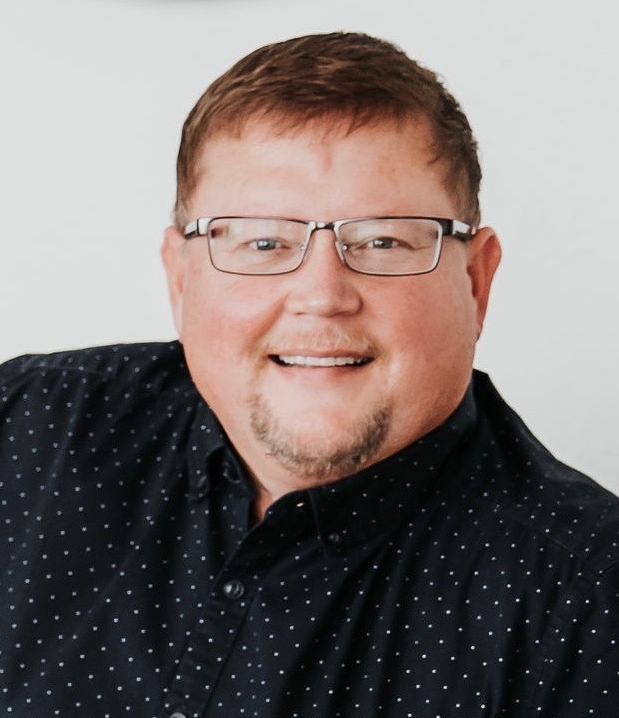 before. Along with the guidance of our Heavenly Father, I will help you navigate those wilderness experiences and gain understanding. Together, we will overcome the Hurt & Pain, Grief & Loss, Anxiety & Fear, Shame & Anger, Depression & Trauma, Marital problems & Parenting issues. We will then lay out a course for continued physical, mental, spiritual, and emotional health. In order to effect emotional healing and behavior change, I seek to help individuals transform their faulty thinking patterns and mistaken belief systems by looking to and relying on biblical truth.
My experience with cutting-edge practices and evidence-based modalities such as EMDR, Cognitive-Behavioral Therapy (CBT), Family Systems Theory, Solution-Focused strategies, Trauma Focused-CBT, and Marital & Pre-marital therapies are well established. Most importantly, I am well equipped with a Christian Perspective that utilizes biblical principles and allows the Holy Spirit to work in session. We will invite God into our time (present) and allow Him to redeem our history (past), and provide us hope for what lies ahead (future).
The struggle is REAL and I want you to see REAL results.
As a mental health provider, I have had the privilege of joining with many people on their journey's and seeing them reach their goals. I count it a privilege and an honor to hear your story and see what great things await you.
I am currently accepting BCBS (Blue Cross Blue Shield), UHC (UnitedHealthCare), HealthChoice, and private pay.
When not in the office, I am enjoying time with my family. My wife and I adopted 6 children and then we had our biological son making for a total of 7. I love being a dad and riding my bicycle with my kids. I play the bass guitar in my church. I love to grill out and watch some college football. I have lots of fun experiences from my days of being a youth pastor, participating in short-term missionary trips, and traveling the country playing gospel music.

Dustin Walker, LPC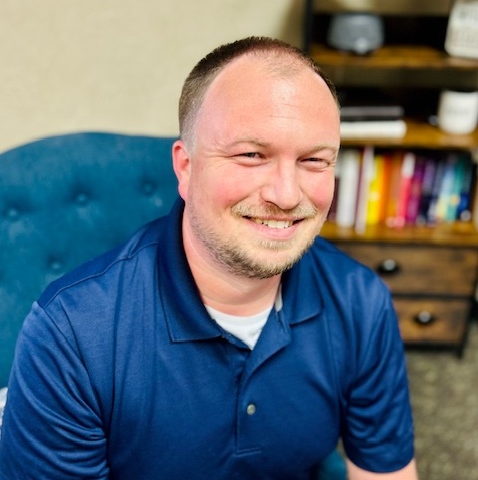 Do you ever feel like no one understands? That no one actually "gets it"? Well, I want to be first to say that I understand. I get it. And it's okay to not be okay.
One of the things that I believe many people lack in this day and age is being seen and being heard. I aim to provide that for you. It is one of my highest values when I do therapy that everyone that I work with is seen and understood. Listening and felt safety are among the foundations of what I do to lead you through this journey that you are on. Without them, I believe that therapy can't work properly.
Because of this, I want to connect you with a God who knows you much more intimately than you could ever begin to understand. It is my hope that in doing so, you will begin to receive healing that is only possible through the power of His Holy Spirit.
I received my Master's in Counseling from Mid-America Christian University in 2014. I began my career working with kids in the foster care system, so I have been trained in trust-based relational intervention (TBRI) and am very trauma informed. One of the fields of psychology that I find fascinating is attachment theory, and I aim to incorporate it into therapy as much as I can. I also am heavily trauma-informed and use Eye Movement Desensitization and Reprocessing (EMDR), Internal Family Systems (IFS), dialectical-behavioral therapy (DBT), and Neurolinguistic Programming (NLP) in my counseling.
In my free time, I enjoy spending time with my 3 kids, writing, reading, and geeking out to sci-fi and fantasy shows. My greatest ambition is to one day write a best-selling novel.